Friday Night Lights!
Come join us on November 18th, 25th and December 2nd, 9th. We'll have extended hours from 12pm-8pm! Concessions will be open all day! Come pick your tree under the lights! Come experience our Christmas tree farm and find the perfect tree this holiday season.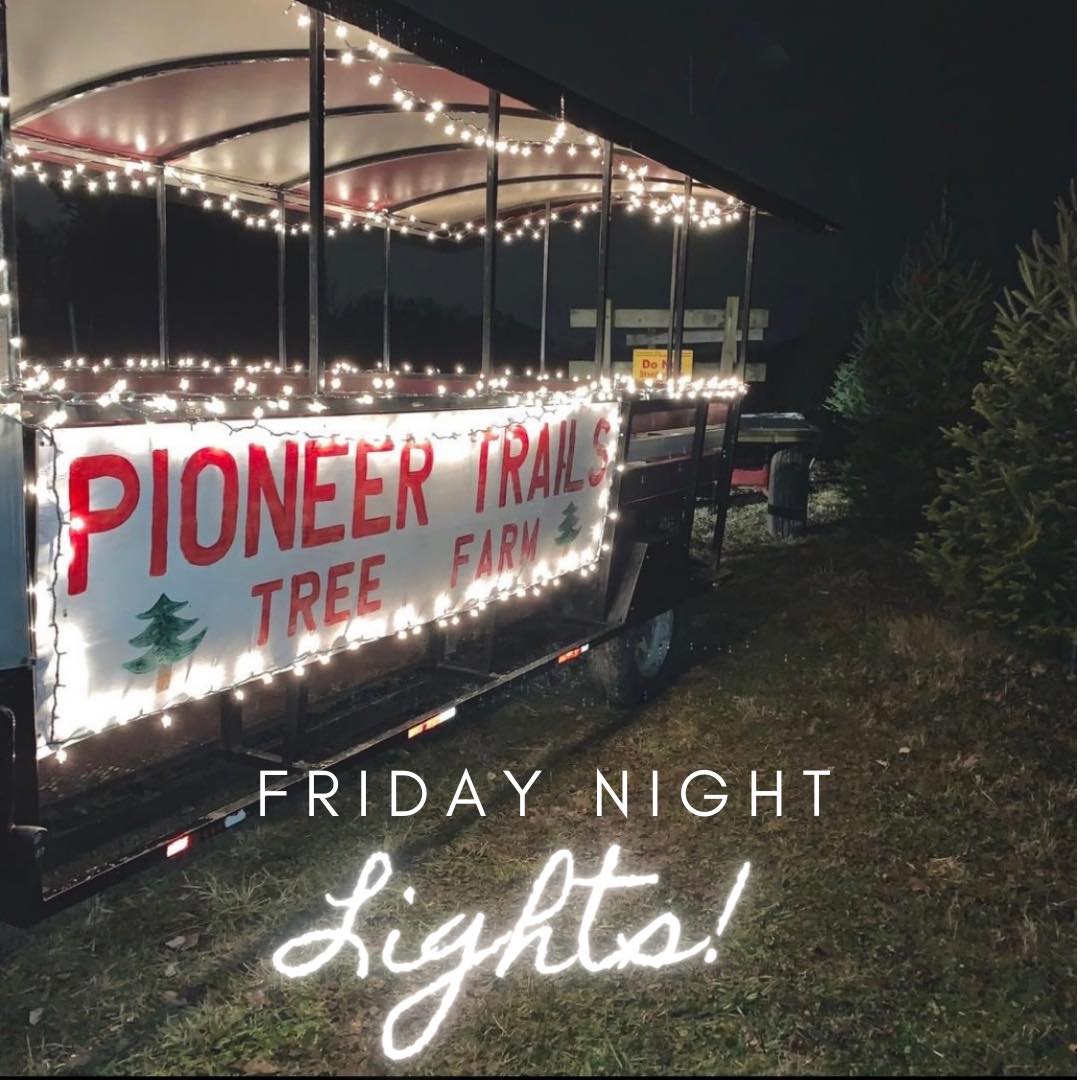 Wagon Rides
Pioneer Trails Tree Farm offers Tractor-drawn wagon rides daily during the entire season. We light up our Wagon On Friday Night Lights!!!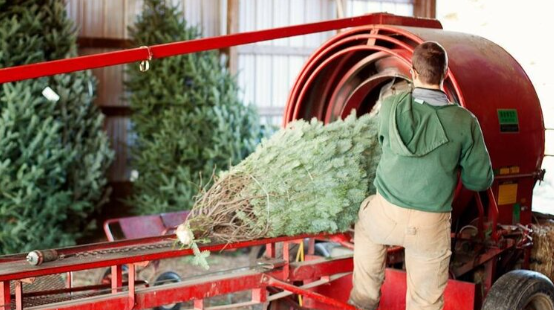 We offer several services for your convenience. There is no additional charge for this excellent customer service!
- Covered wagon rides are available every day during the Christmas season.
- We provide saws and sleds.
- Our staff will shake and bale your tree.
- We provide tree drilling for the stand-straight tree stands.
- We also provide twine to secure your tree to your vehicle for the ride home.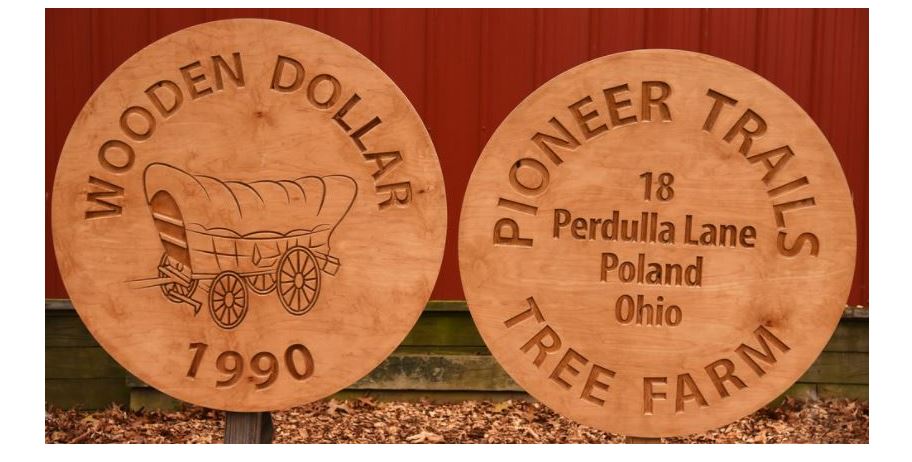 Pioneer Trails is proud to accept cash and all major credit cards (Visa, MasterCard, Discover, and American Express).  All choose and Cut-Your-Own trees are $74.
With every tree purchase, customers receive a wooden dollar, redeemable the following year for a one dollar discount.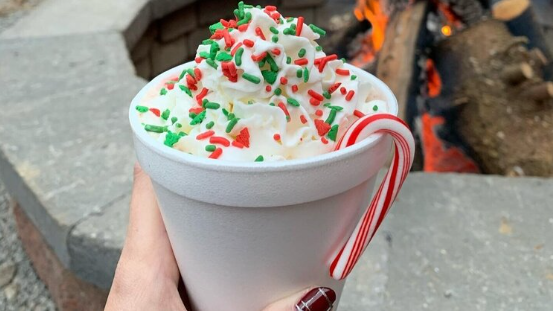 Don't forget to stop by our concession stand for hot cocoa, donuts, hot dogs, and assorted goodies. Enjoy them in the cozy atmosphere of our Barn. Make sure to try our premium hot cocoa! A portion of the concessions proceeds go to the PTTF Scholarship Fund and Operation Evergreen. What better way to conclude your exciting adventure finding the perfect Christmas tree!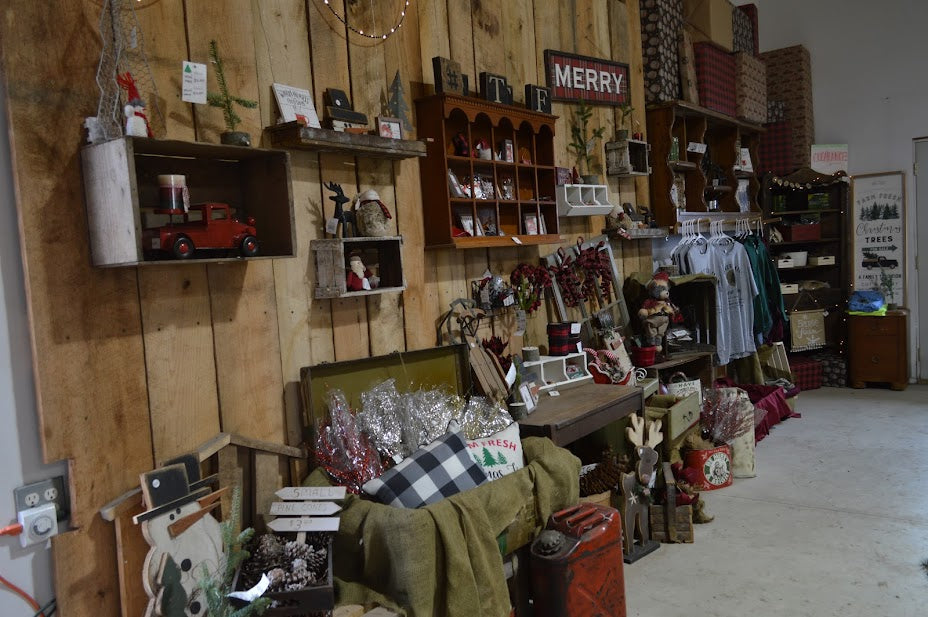 Come explore our gift shop! The gift shop includes themed trees: holly jolly Santa, rustic woodland, and winter wonderland. Decorating is made simple with our theme trees, as all ornaments on the trees are available for purchase.
There is also a large selection of handmade wood burned ornaments, which can be a unique holiday gift. The Pioneer Trails Tree Farm wooden dollars from 1990-2020 have been made into ornaments. The wooden dollar ornaments are a wonderful keepsake from memorable years.
T-shirts, sweatshirts and other farm apparel items are available in a variety of sizes. You can also purchase our handmade Pioneer Trails Tree Farm ornaments online on Amazon.