Capture the Magic of Pioneer Trails Tree Farm
 We invite all professional and amateur photographers to schedule sessions at the Farm.
Premium Areas
We have beautiful premium areas available. These premium areas include: Our Tree Ring & Firewood, 2 Picking the Perfect Tree fields, a Log Cabin, a Rustic Wagon, an Antique Tractor, a Hot Cocoa Stand & Campfire Christmas, and 2 new areas: Perfect Tree & Cozy Coupe, and Comfy Christmas Bed. You can reserve one of these spots for $180.00 per day.
Regular Areas
The Regular areas are fields of trees located in the back half of the farm. These areas are away from any of the Premium Locations and have no props provided. You can reserve one of these spots for $120.00 per day.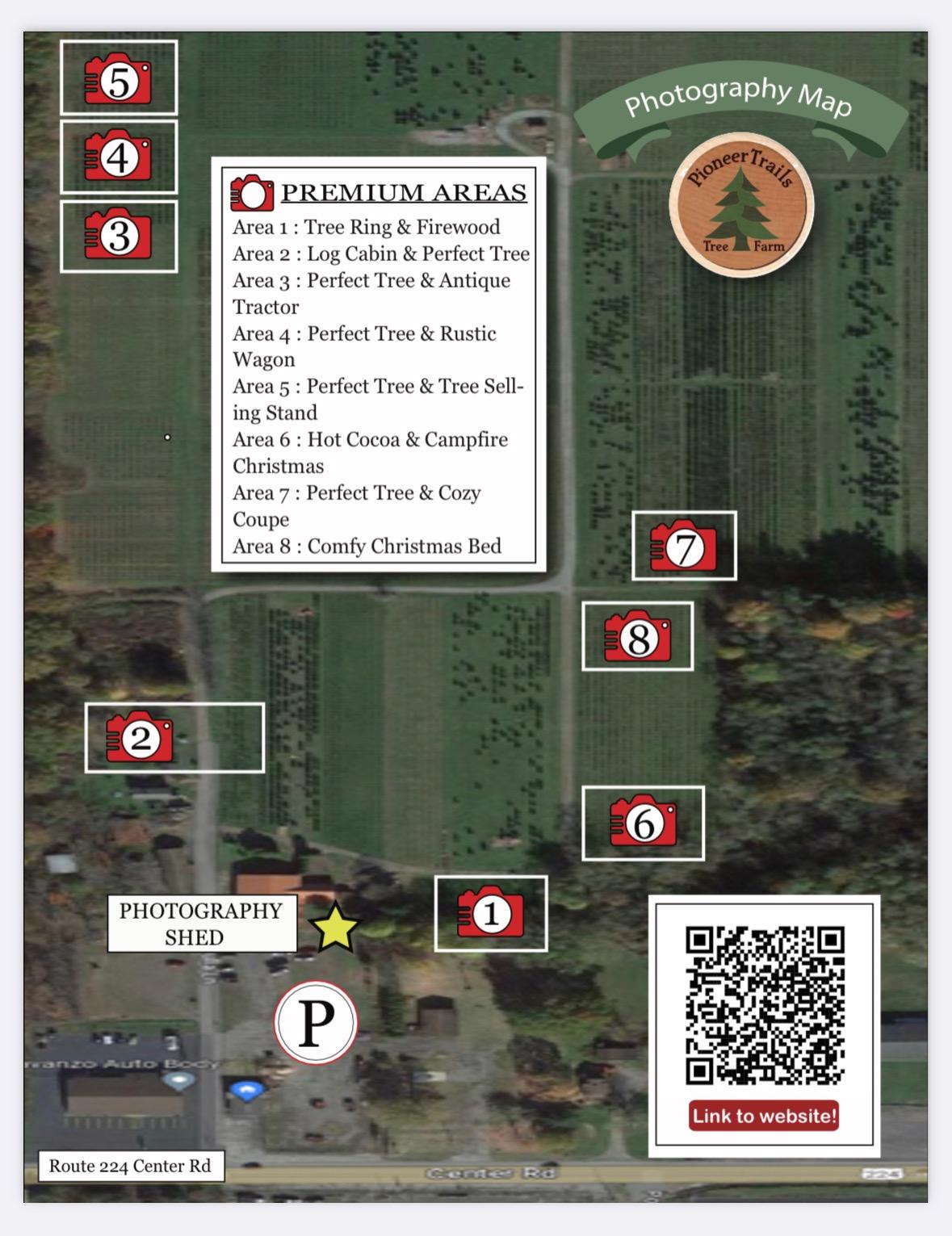 Check Out Our Premium Areas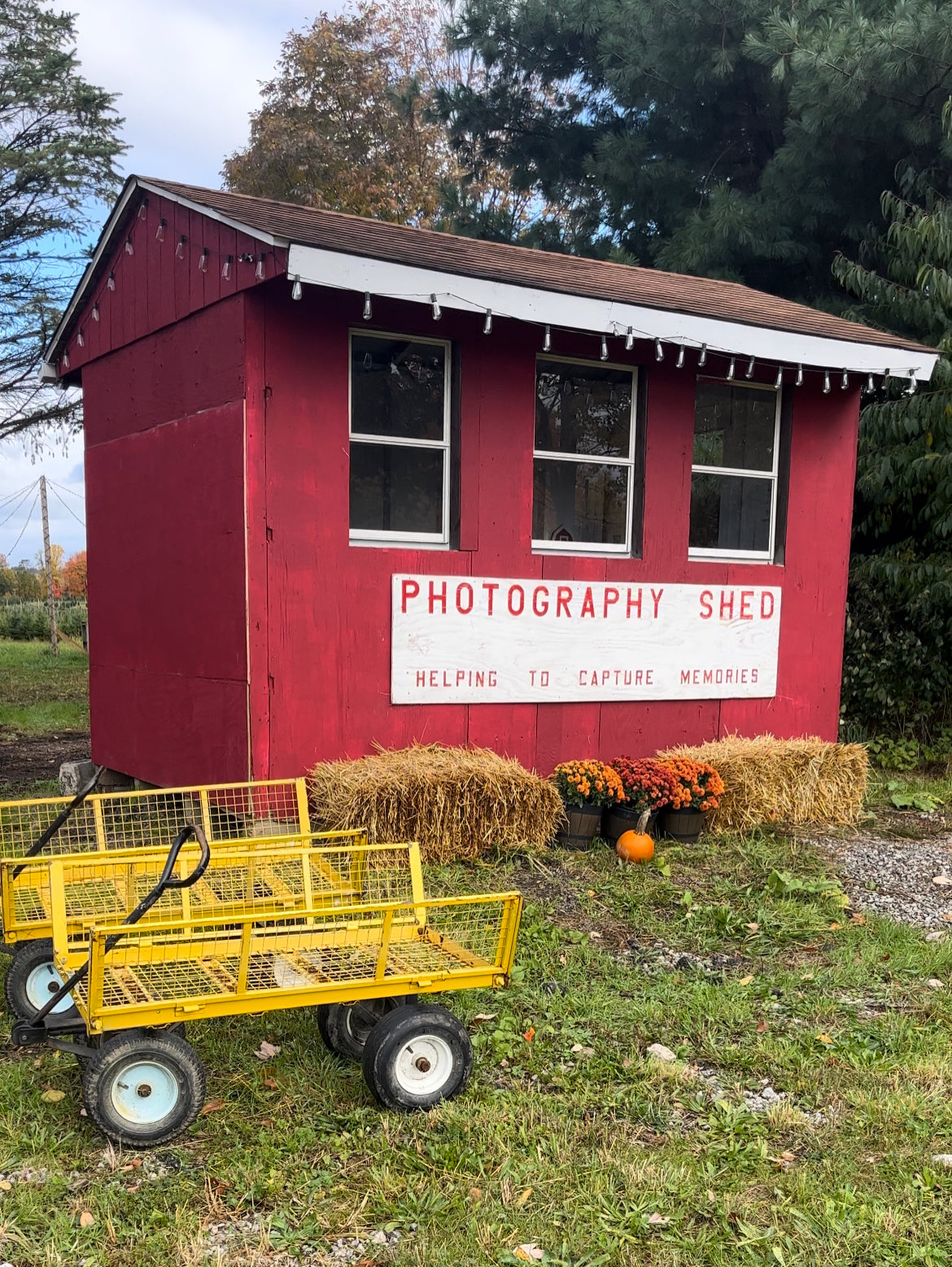 Photography Shed
The Pioneer Trails Photography Shed is the photographer's "home away from home" (and it's FREE).
Rates
A "session" is 60 minutes with a single client (such as one family, one couple, and so on).
Premium Locations
$75.00 per session
$180.00 per day
All Farm Session
$50.00 per session
$120.00 per day
Black Out Dates
As Farm staff will be busy helping families find the perfect Christmas tree,
Black Out Dates apply from New Session and Reschedules
Thanksgiving Day (November 23rd) - November 24th - November 25th - November 26th
Decmber 2nd - December 3rd.
Photography Policies
- Sessions must be scheduled at least five days in advance. After your information is reviewed, a staff member will reach out to coordinate payment (we take credit, venmo, cash, or check)
- Safety is our priority. Therefore, all photographers must complete and return to PTTF a consent form before entering the Farm. Photographers who fail to submit this form by the start of their session(s) must reschedule.
- In the interest of photographer and client safety, no photographs are permitted on the Farm's roads.
- Our parking lot is available to all photographers and their clients. Unfortunately, vehicles are not allowed onto the farm past the parking lot areas. We are happy to provide wagons to transport clients, photography equipment, and other materials.
- All visitors to PTTF must leave the Farm in good condition, cleaning up after pets and disposing of trash and recyclables in the proper bins.
Photography Session Release
I hereby release Pioneer Trails Tree Farm, it's staff, and it's members from any liability for injury that I or my client(s) may sustain during my photography session at Pioneer Trails Tree Farm. In care of illness or injury occurring on Pioneer Trails Tree Farm property and in the event that I or my client(s) are unable to respond, I authorize the staff members of Pioneer Trails Tree Farm to arrange emergency medical treatment or transportation to a hospital for myself and my client(s).