Gift Shop at Pioneer Trails Tree Farm
You can now purchase unique handmade Pioneer Trails Tree Farm ornaments. All of our ornaments embody the rustic spirit of our farm. These ornaments are great gifts for family and friends and help create lasting memories. There is nothing like having the perfect gift made easy at the farm.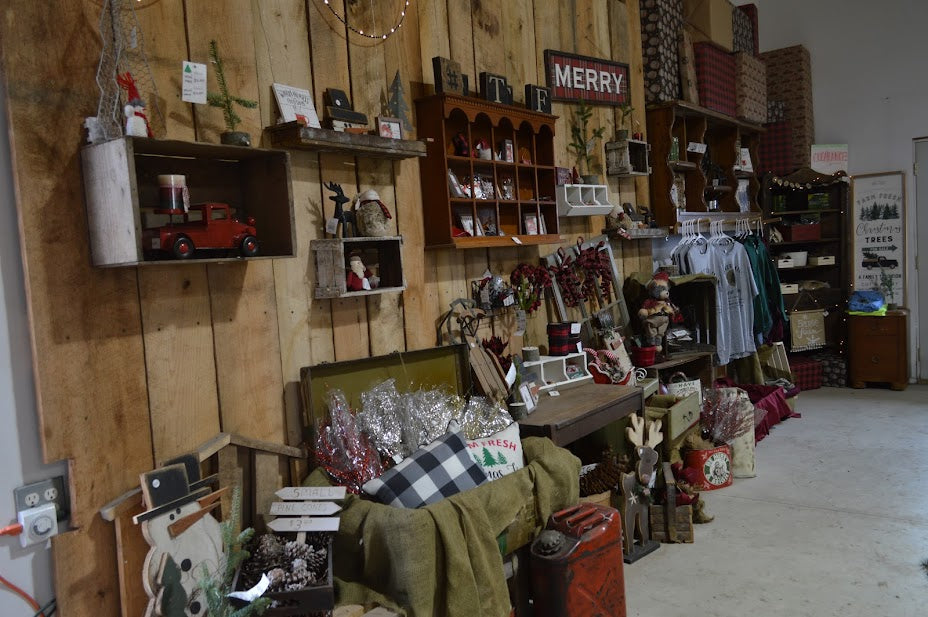 Explore our Gift Shop in the Barn
The gift shop includes themed trees: holly jolly Santa, rustic woodland, and winter wonderland. Decorating is made simple with our theme trees, as all ornaments on the trees are available for purchase. There is also a large selection of handmade wood burned ornaments, which can be a unique holiday gift. The Pioneer Trails Tree Farm wooden dollars from 1990-2022 have been made into ornaments. The wooden dollar ornaments are a wonderful keepsake from memorable years. T-shirts, sweatshirts and other farm apparel items are available in a variety of sizes.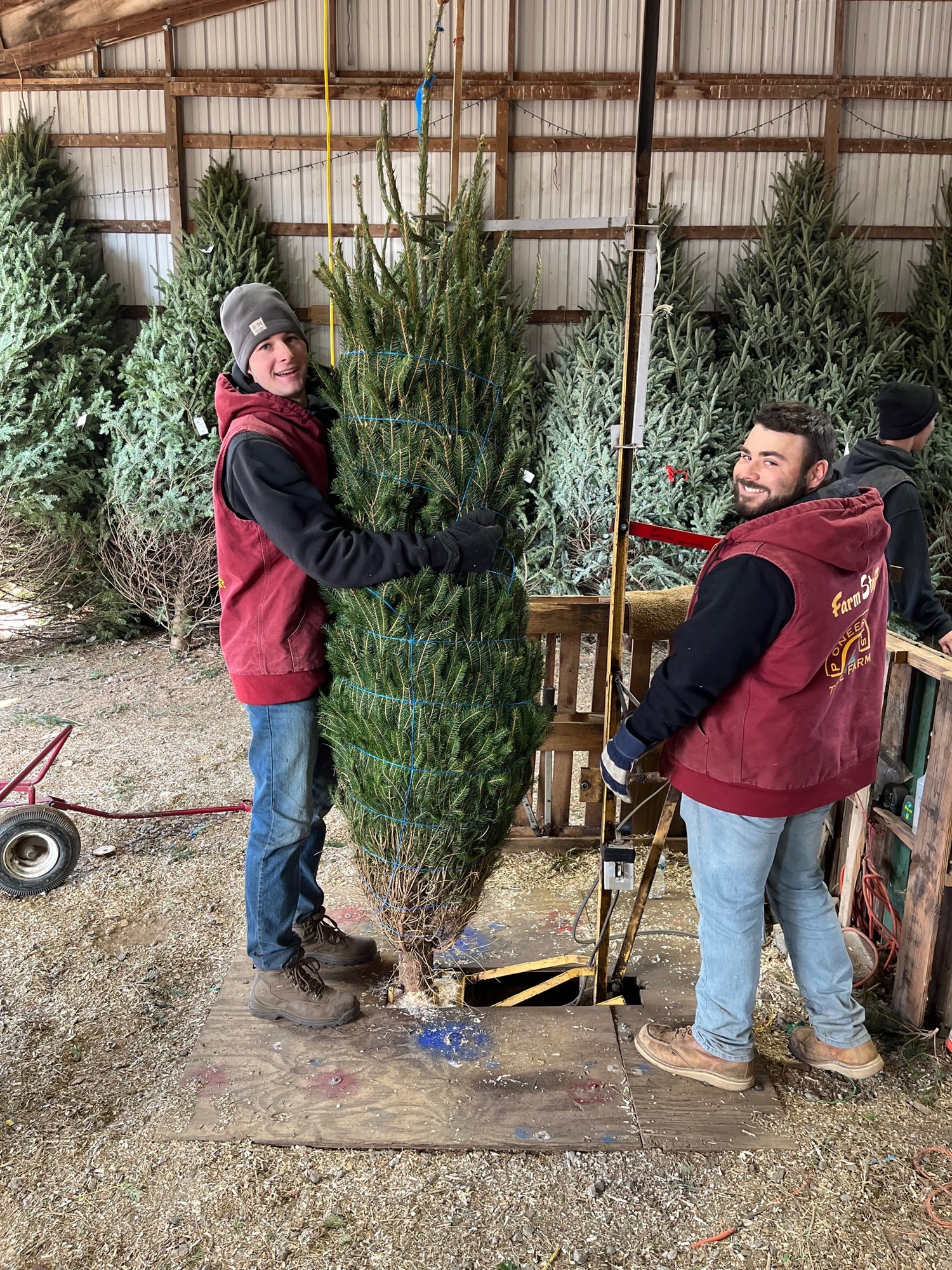 Tree Stands
The Tim Mitchell Yule Stands are available at our farm. This stand system makes setting up your tree one of the easiest tasks this Christmas season. These stands can support trees from 2-12 feet tall, and are available in several sizes (XS, S, M, L, XL, and Commercial). Depending on the height, width, and weight of your tree, our staff will help you pick the proper stand to accommodate your needs. Part of the free services available to you includes preparing your tree for this stand. Check out the process here. Once your tree has been prepared, all you have to do is pop on the stand and rotate your tree until you have the perfect view. It's that simple!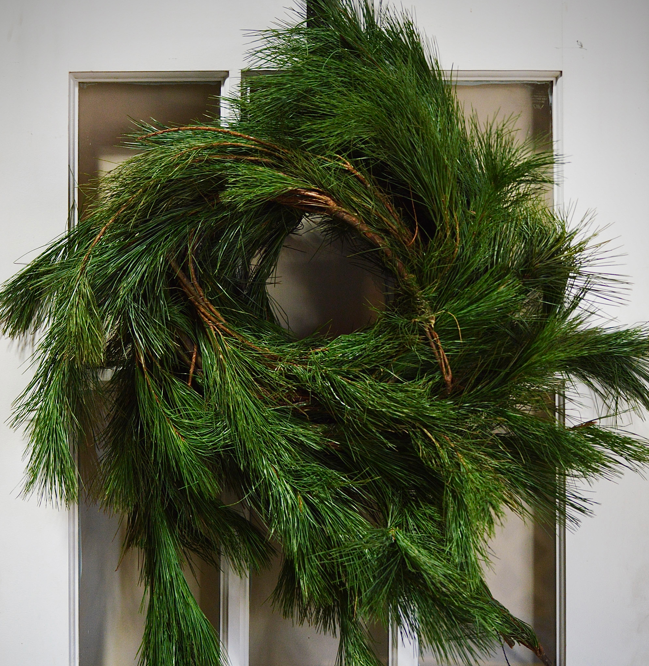 White Pine Roping
Our white pine roping is available in lengths from 15-75 feet. You can use white pine roping along staircases, wrapped around railings, or outside your home. The White Pine is well known for its long, soft needles giving it an elegant and wispy appearance. White Pine roping provides the pleasant scent of pine, filling your home or office space with the fragrance of Christmas. White pine roping has adorned homes longer than any other type of Christmas garland, so many people associate its distinct scent with their most cherished Christmas memories.
If you are looking for a classic wreath, look no further! Our handcrafted wreaths are a full, single-faced wreaths overflowing with a mix of lush evergreen boughs. They are decorated with clusters of real pinecones and are available in a variety of sizes ranging from 24-34 inches in width. Our wreaths will provide that perfect touch to your Christmas decorating, and don't forget to pick up a handmade bow in our Gift Shop to customize your wreath.
Christmas Tree Essentials Found At Pioneer Trails Tree Farm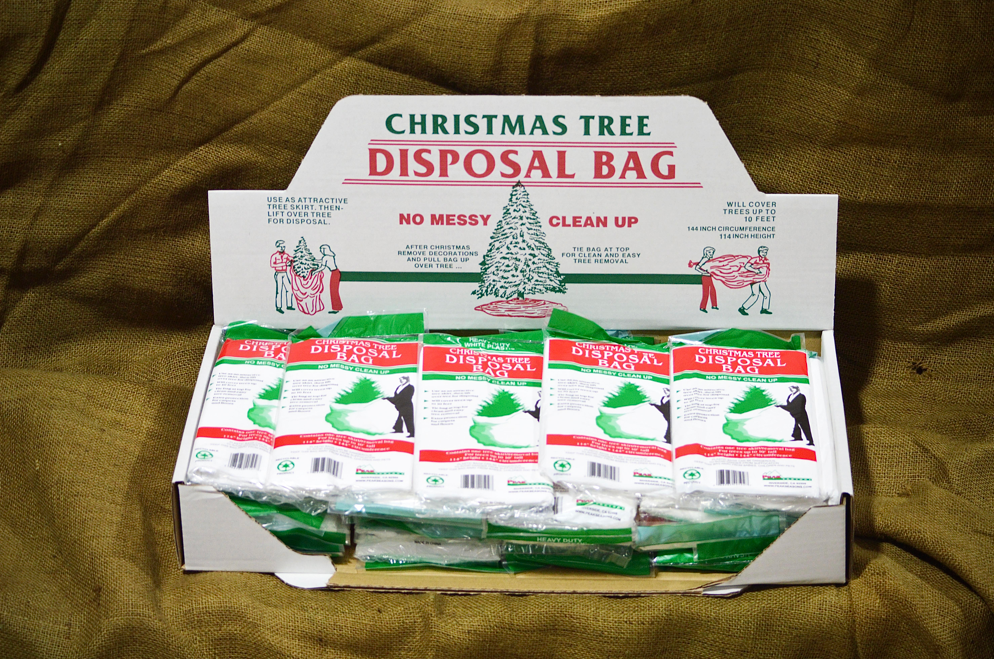 Tree Bag
Our Christmas tree removal bags are a convenient and clean way to dispose of your tree after the holiday season. This removal bag placed under the tree stand will help protect floors or carpet and reduce the mess of tree removal. The regular sized tree bags are 90" by 144". The jumbo-sized tree bags are 114" by 144". Both tree bags are 0.7 mil. in thickness and tear resistant.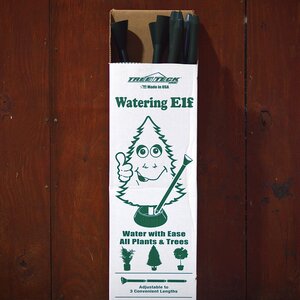 Watering Elf
The Christmas tree Watering Elf is well worth every dollar. You are now able to water all plants and trees with ease. The watering elf is a large 1" tube that is customizable in length to match any job. You no longer have to crawl on the floor with a watering can to make sure your tree remains hydrated. The watering elf allows you to remain standing while watering, and the funnel slides easily through branches to direct water exactly where needed.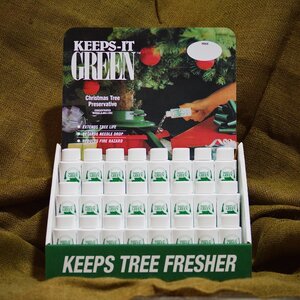 Tree Preservative
You don't want to go through the holiday season without this incredible product! Tree Preservative will hydrate and extend the freshness of your Christmas tree. It contains nutrients that are good for any tree, plant, or flower. The preservative has no odor or residue and will help reduce needle drop. Bottles are available in 2 or 8 oz sizes and will easily last the whole Christmas season.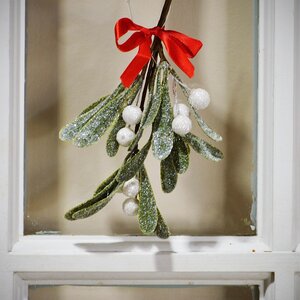 Mistletoe
This traditional essential is a must have every year. Perfect for any party, get together, and to help that special someone notice you. Pioneer Trails Tree Farm gets their Mistletoe stock in early and once we sell out, we are done for the season. Get to the farm early to get the perfect Mistletoe and continue a great tradition.